iDtools nominee Innovation Award 2018 Automechanika Frankfurt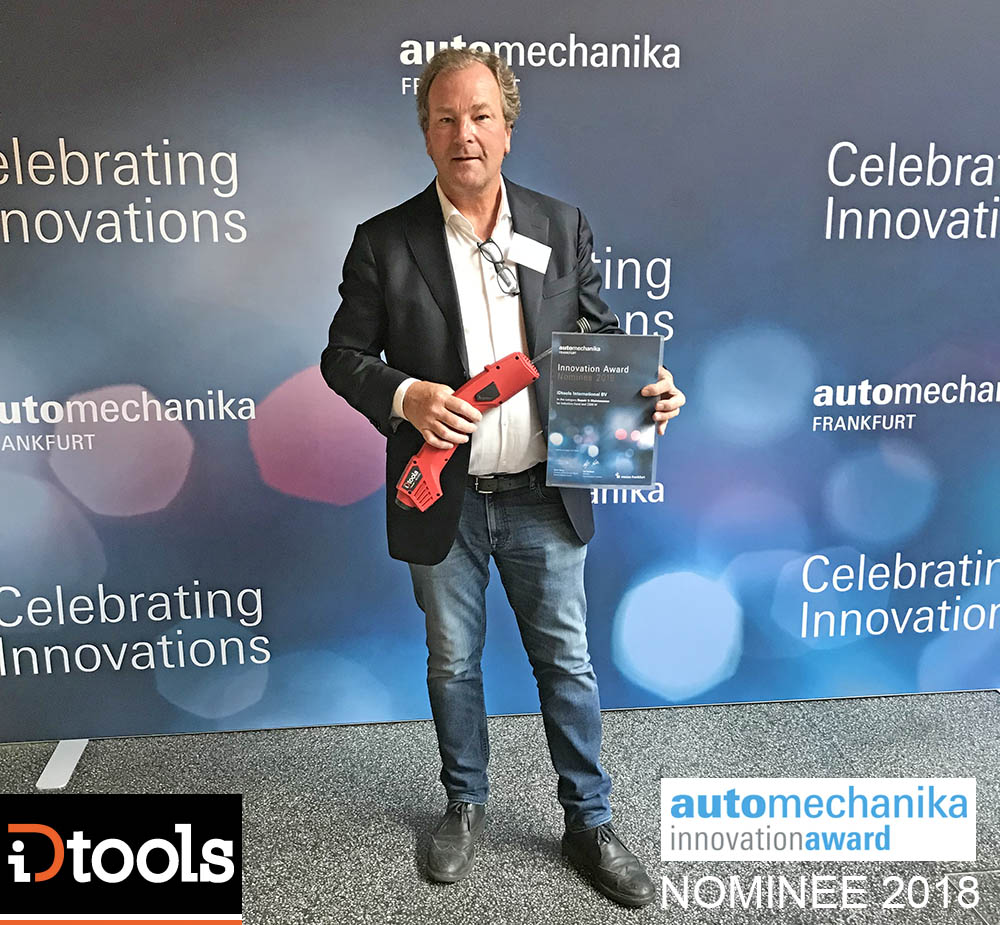 We are delighted to inform you about the major breaking news and also a major highlight for our company IDtools International:
The expert jury of the Innovation Award 2018 of the Automechanika Frankfurt has rewarded us, iDtools International BV with:
The title "Nominee" in the Repair & Maintenance category for our new induction hand tool "iDuctor Power+ W2300" for technical progress and innovativeness.
Discover your own profits of the iDuctor Power + W2300 and visit us at our stand at the exhibition Automechanika in Frankfurt (11.09.2018 to 15.09.2018).
iDtools / Hall 11.0 / Stand A08
We are looking forward of seeing you at the Automechanika and offer you your benefit of the introduction offer for the iDuctor Power+ W2300.