Two GIO Awards 2013 and an IF Award 2014 for iDuctor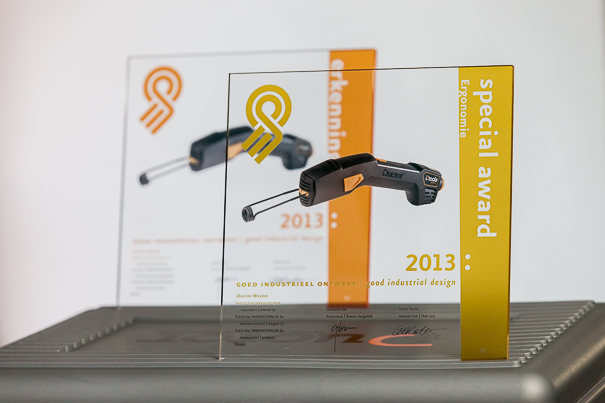 Two GIO awards in 2013 and an IF award in 2014 for iDuctor
The iDuctor has brought home two Good Industrial Design (Goed Industrieel Ontwerp: GIO) awards:
the Special Award for Excellence and Ergonomics, and
the Good Industrial Design award,
as well as the prestigious German iF design award.
The iDuctor is a new type of professional tool that works using induction technology. This is a method that makes it possible to heat metal with great precision while the material around the heated object remains at its regular temperature. Heating the part causes it to expand, making it easy to loosen and remove. Because no torch is needed, this method enables a much safer, cleaner and faster approach to work in garages and other workplaces. The iDuctor is particularly well suited for use in the automotive, marine, aerospace and petrochemical industries. The iDuctor is sold around the globe by iDtools International B.V. based in Ulvenhout, the Netherlands.
More information: 
iDtools International B.V.
Pennendijk 9
4851 VB Ulvenhout
Netherlands