Application of the iDuctor in infrastructure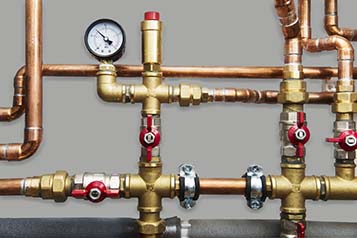 The iDuctor is a tool with different applications. It can be used to disassemble rusted, glued or clamped iron-containing parts. With the iDuctor, for example, you can loosen a rusted bolt or nut in less than a minute! In infrastructure, the iDuctor is often used to remove coatings.
Easy removal of coatings
In infrastructure coatings of steel pipes often have to be removed. For instance, to connect pipes or to make branches. Previously, steel pipes had to be heated from the inside out with a gas burner. This way, the adhesive layer of the coating was eventually released from the outside. This wasn't only a tiring job. It also meant the entire thickness of the steel pipe had to be heated, involving a lot of energy expenses.
With the iDuctor you can easily wind a flexible spiral around a coated pipe. This spiral heats the pipe. This way the coating can easily be removed, without having to use a gas burner. Moreover, with the iDuctor only the outer layer of the steel pipe is heated. This means you also save a lot of energy. Another additional advantage is that you no longer need to transport gas bottles. In short, working with the iDuctor is fast, safe and environmentally conscious.
They're already using it
Fluvius, the Belgian network operator for electricity and natural gas in all municipalities in Flanders is already using the iDuctor. They therefore benefit from all the advantages of the iDuctor, including:
Lower personnel costs
Simple working
Increased productivity
Energy saving
Safe working environment
High quality
More information about induction tools?
Did you get interested in the iDuctor? Check out the different kits here or contact us for personal advice. If your specific application is not listed, custom solutions are also possible.