The iDuctor in Metal workshops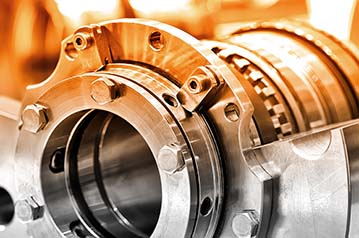 With the iDuctor you can easily disassemble rusted, glued or clamped iron-containing parts. For example, you can loosen a rusted bolt or nut in less than a minute! But the iDuctor has many more applications. In metal workshops, for example, the iDuctor is used to give metal parts a heat treatment in order to harden them.
What is a heat treatment?
Heat treatment is a process to modify the microstructure of materials, such as metals and alloys. This is done in metal workshops to extend the life span of components. It is a good way to increase surface hardness, temperature resistance and cold formability, among other things.
The power of the iDuctor
The iDuctor makes it easier than ever to heat small metal parts. This is done by means of a flexible or fixed spiral, which can easily be wrapped around the product. This way you can heat metal parts within tens of seconds.
It also eliminates the need to use gas ovens for small objects. This is a good way for metal workshops to comply with the new guidelines for CO2 emissions. Large gas consumers are obliged by law to reduce gas consumption and CO2 emissions.
More information about induction tools?
Did you get interested in the iDuctor? Check out the different kits here or contact us for personal advice. If your specific application is not listed, custom solutions are also possible.