iDtools International introduces the iDuctor Power Plus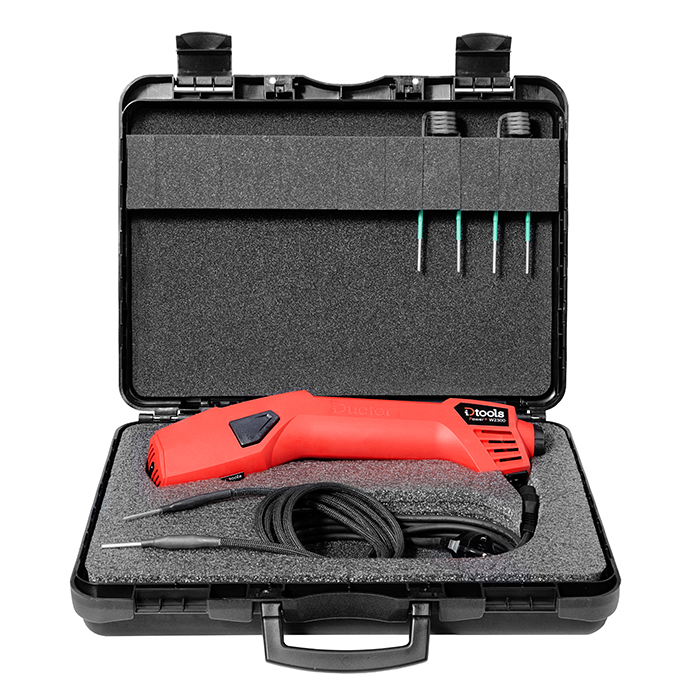 Unique in the market: our new product "the iDuctor Power Plus". The handy induction tool for loosening even larger and heavier parts. Think of machine parts, ball bearings and track rods in the Automotive sector and in the heavier segment, such as lorries, cranes and heavy transport. All this very quickly, with great precision and without using open fire! So it's safe for the mechanic in the workshop, but also for the technology in cars, for example. When working with open fire, visible and / or invisible damage can occur on the cable harness and brake and fuel lines, especially if they are made of plastic. This can lead to very dangerous situations.
The iDuctor Power Plus is much more powerful than the current induction hand tools in the market. The iDuctor Power Plus has a power of 2300 watts.
The biggest innovations of the iDuctor Power Plus, compared to the iDuctor W1200 are:
The ability to heat larger parts, both in weight and in size. This makes the field of application many times larger.

If necessary, higher temperatures can be reached.

Heats up to 30% faster.

To be used with longer flexible cables in the dimensions of 2.0, 2.5 and 3 meters and other special spirals.
The iDuctor Power Plus meets the same characteristics as the iDuctor W1200, namely:
Dutch design and manufacture;

Patented items: clamping mechanism, microprocessor controlled, button to regulate time and power, IEC Lock;

Targeted induction heating, saving valuable energy. In the case of open fire, 80% of the heat is lost;

You can heat in places where this is not possible with open fire;

Packed in a well-organized storage case, incl. Power cord with IEC Lock.