8 reasons why the iDuctor is the best induction tool on the market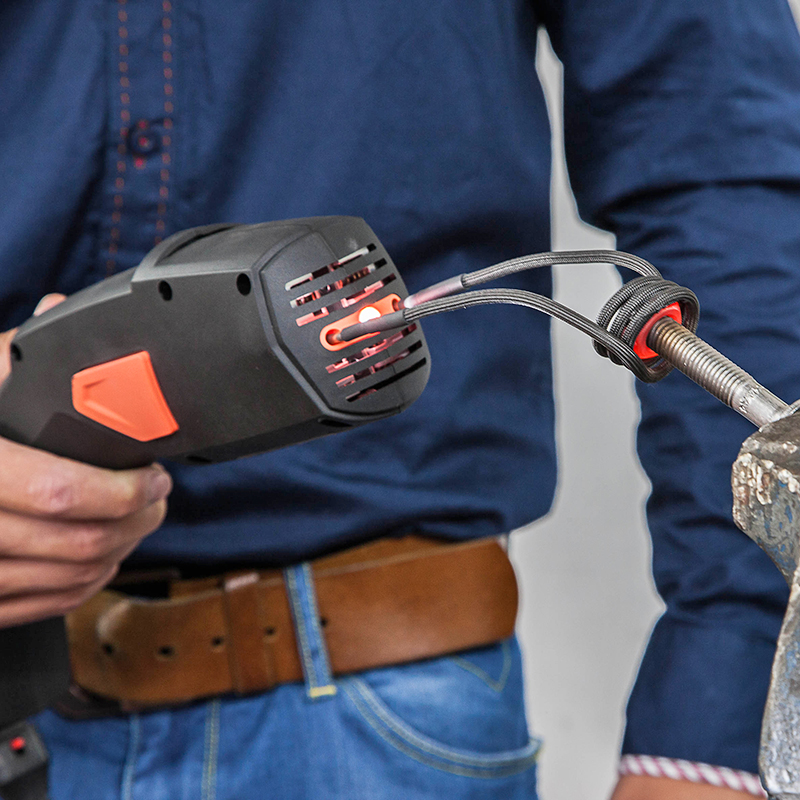 There are cheaper imitations of the iDuctor. So why is the iDuctor the best choice? In this article you will find 8 reasons why the iDuctor is the best induction heater available on the market.
1.    The most powerful on the market
With the iDuctor it is possible to heat objects within tens of seconds. The iDuctor 1200W and the iDuctor Power + W2300 have unparalleled power. That's why it can also be used to heat much larger and heavier machine parts.
2.    Always the right connector
It is important that the induction heater connects well to the product you want to heat. That's why the iDuctor comes with a set of eight coils in different metric sizes and flexible winding coils. This way you can always make the right connection between the iDuctor and the object to be heated. You can also compose your own set.
3.    Changing spirals without tools
Thanks to the iDuctor's unique clamping mechanism, you can easily change spirals manually. In addition, it ensures that a firm connection is maintained at all times.
4.    Microprocessor controlled induction cycle
Thanks to the iDuctor's patented microprocessor, the iDuctor does not get overheated. Where other induction heaters will burn out if misused, the iDuctor will switch itself off.
5.    Adjustable power & switch-off time
You can set the iDuctor's power and shutdown time completely by yourself. So you always get the best results. Imitations generally have only one setting.
6.    Convenient and easy to controll
The iDuctor has an ergonomic design and is very light weight. This is unique, there is no other light weight induction tool on the market with a power of 1200W and 2300W. In addition, with one button you can easily set the working power and the switching time.
7.    The best quality
The iDuctor was developed and produced in the Netherlands and is made of high quality materials. Of course the iDuctor has the CE mark and complies with all European regulations. Imitations of the iDuctor are of dubious quality and often do not meet these standards.
8.    Unique IEC Lock plug
The iDuctor has a power cable that you can easily disconnect. This has many advantages. For example, if the cable gets damaged, you don't have to replace the entire device, but you can simply order a new cable. Moreover, this is very useful if you want to use the iDuctor abroad for other types of sockets. You can then easily change the cable.
More information about induction tools?
Did you get interested in the iDuctor? Check out the different kits here or contact us for personal advice. If your specific application is not listed, custom solutions are also possible.